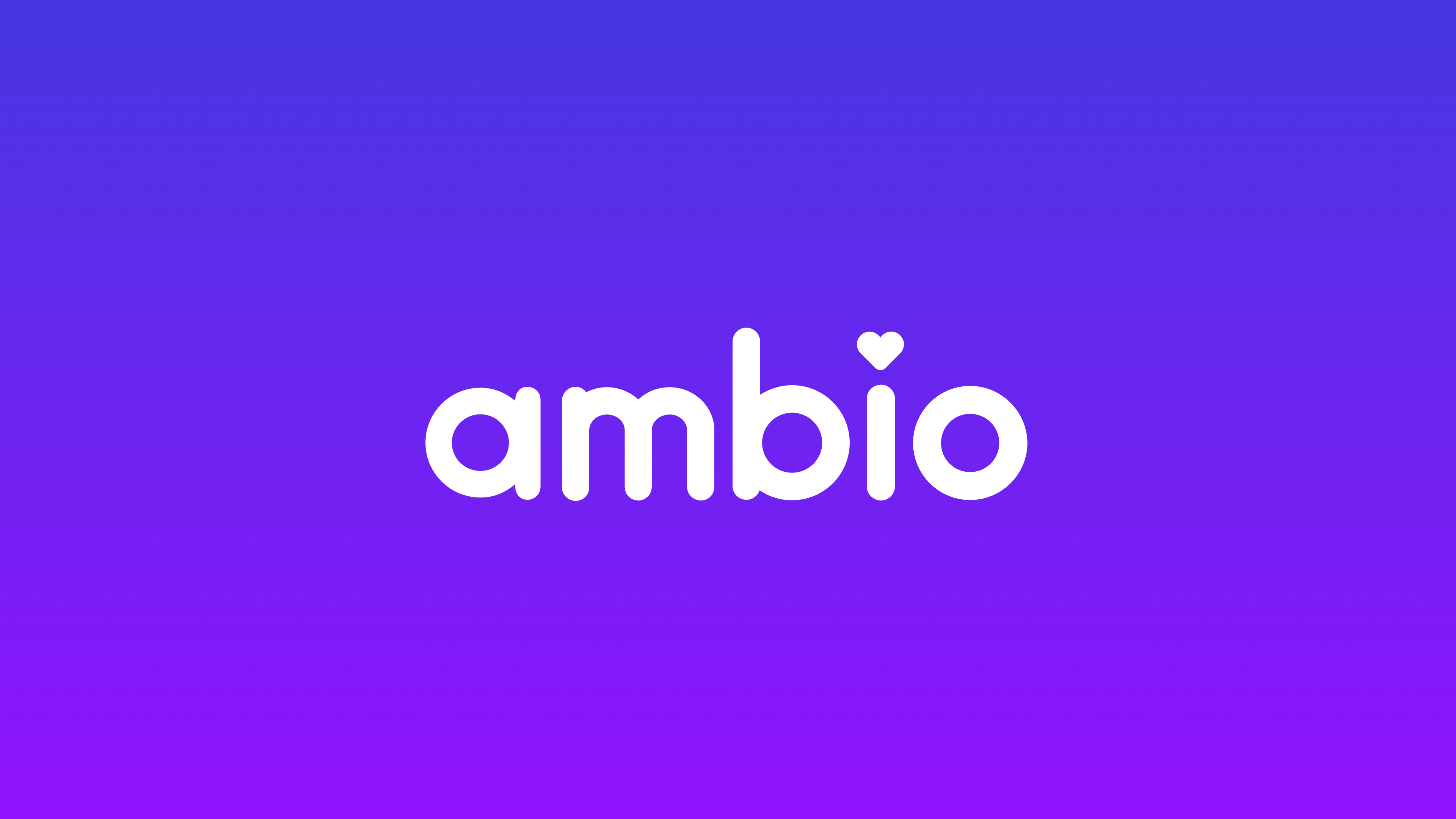 As senior New Media students at RIT, our senior capstone project entails a multidisciplinary group project centered around creating an interactive exhibit for RIT's annual innovation festival, ImagineRIT. Our team consisted of four interface designers, three developers, and one industrial designer. Our project, ambio, is a contemporary take on the classic mood ring.
Our goal with this project was to naturally foster long-distant relationships, whether it be between a couple, a pair of siblings, or long-distance friends. Our aim was to recreate the ambient nature of those relationships where an empathetic keenness is present.
Hear me gush more about ambio
here
(skip to 5:45)
.
Using modern biometric-tracking technology, we begin by collecting health data from the user through a small, clip-on wearable device. We then use that data to discern the wearer's current mood. Finally, we create a unique data visualization to share that mood with the wearer's paired users.
We kept our branding fun and colorful, while remaining ambiguous enough to evoke interest in viewers. To advertise for our showcase at ImagineRIT, we hung up posters displaying mood examples. At some point, our intentional ambiguity morphed into a guerrilla marketing campaign on social media.
Since our project was based on mood categories represented by colors, it was crucial that our colors contrasted in a way that was visible to all users, including those with color blindness or impaired vision.
Mobile Application User Interface
Our primary screens were created for phone and Apple watch screens. Our mobile application's home screen displays the user's partners' moods. When a user taps into a partner, the partner's time and weather are displayed. The user then has the option to message the partner, adjust the partner's sensitivity settings, or display the partner's mood on outside devices such as an AppleTV or Philips Hue light.
Our industrial designer, Vincent, created an accompanying wearable product for ambio. The wearable includes a screen to display partners' names, a clip to wear on clothes, and a strip of LEDs around the outer edge that glow different colors based on the partner's mood.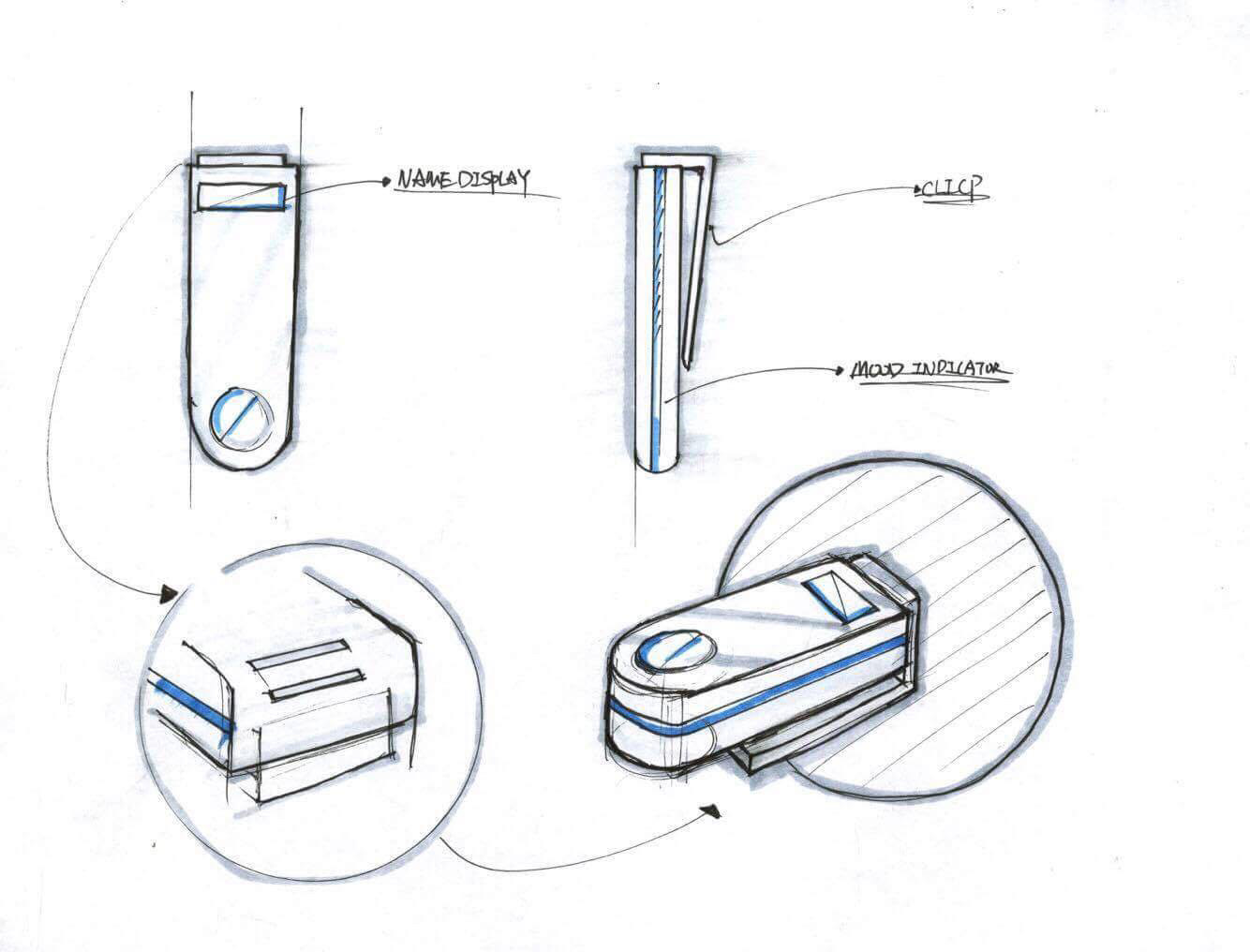 We showcased ambio at ImagineRIT in the form of an interactive trade show booth, for guests to see ambio in action with synced screens and demonstrative Apple watches.