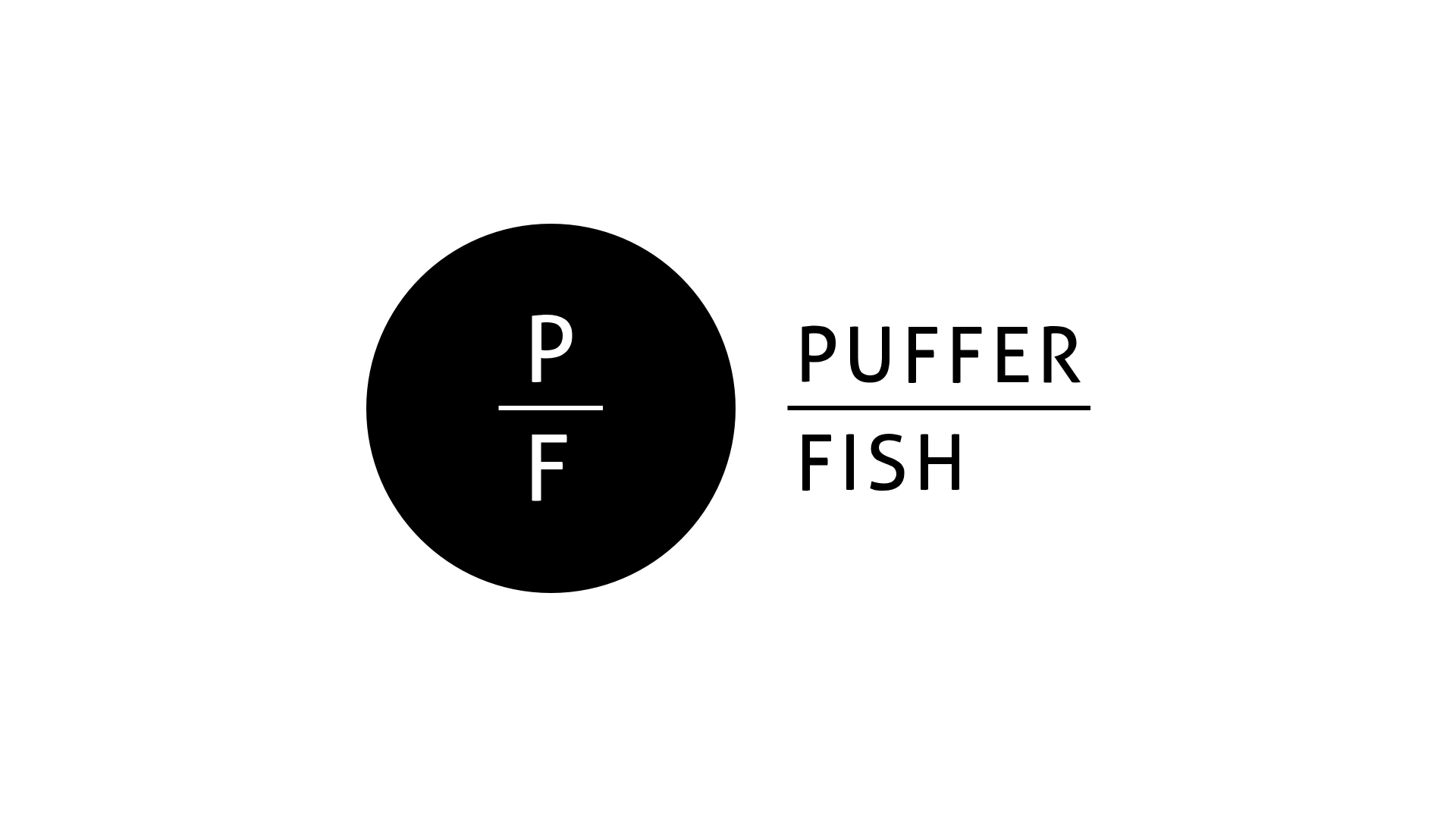 Our team was tasked with creating an activation that showcased the Pufferfish Sphere capabilities as a presentation tool. Our objective was to create a world map that highlighted various famous museums and works of art from around the world, and transform them into hotspots on a Pufferfish globe for the presenter to engage with. Each museum hotspot would feature 3-4 works of art, which the presenter could tap to show more information about the art on an external screen.​​​​​​
As the Creative Lead and the UI Designer for this project, I collaborated with our graphic designer to source and organize museum content, and decide on the look and feel of the globe's visuals. We opted for a "historical" feel, complete with a stylized world map. I loved that this project gave us an opportunity to experiment with designing interactive elements that are typically flat into dynamic assets for a sphere.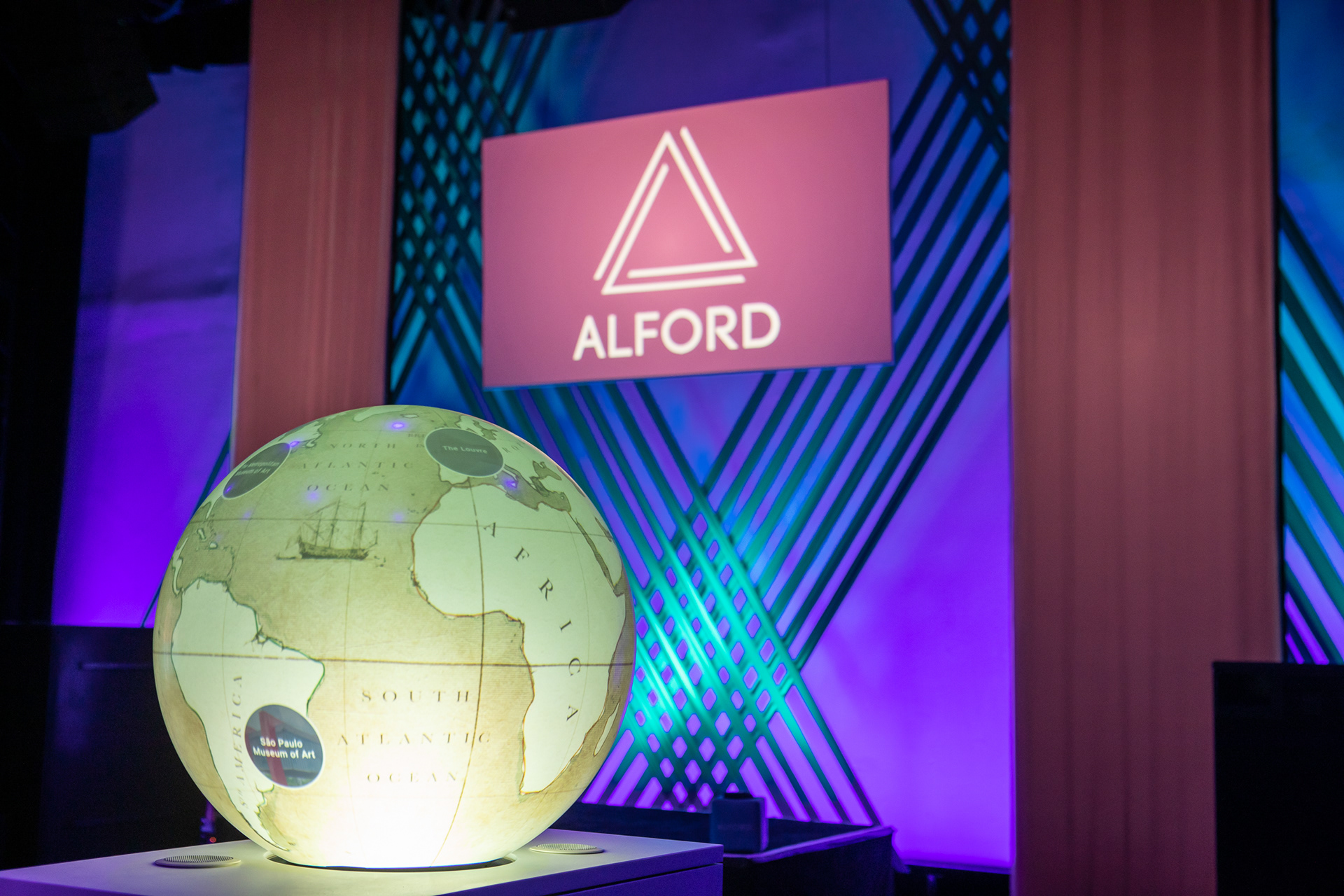 When the presenter first approached the sphere, they were invited to tap on a museum label, which would prompt the label to expand and display that particular museum's four pieces of artwork on display.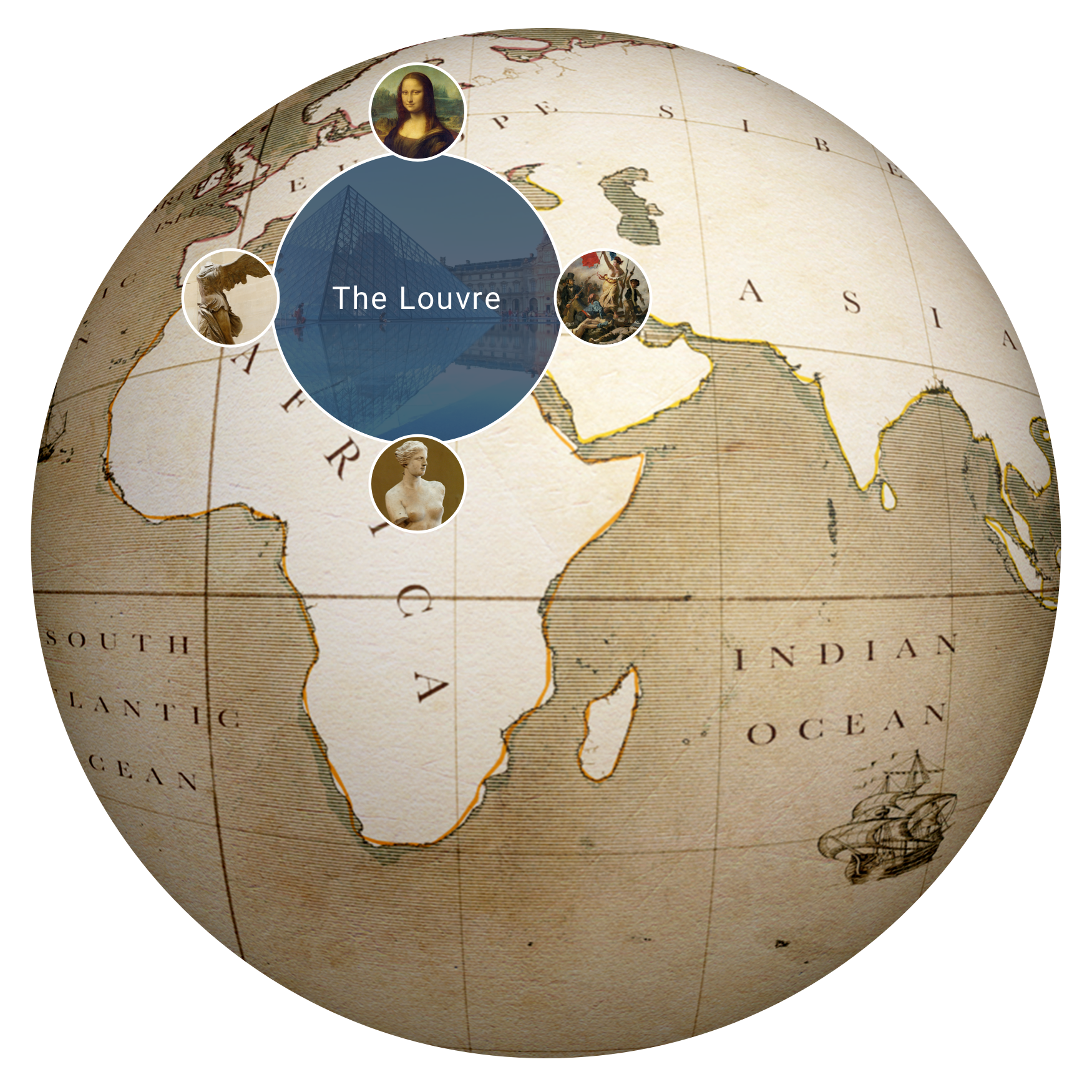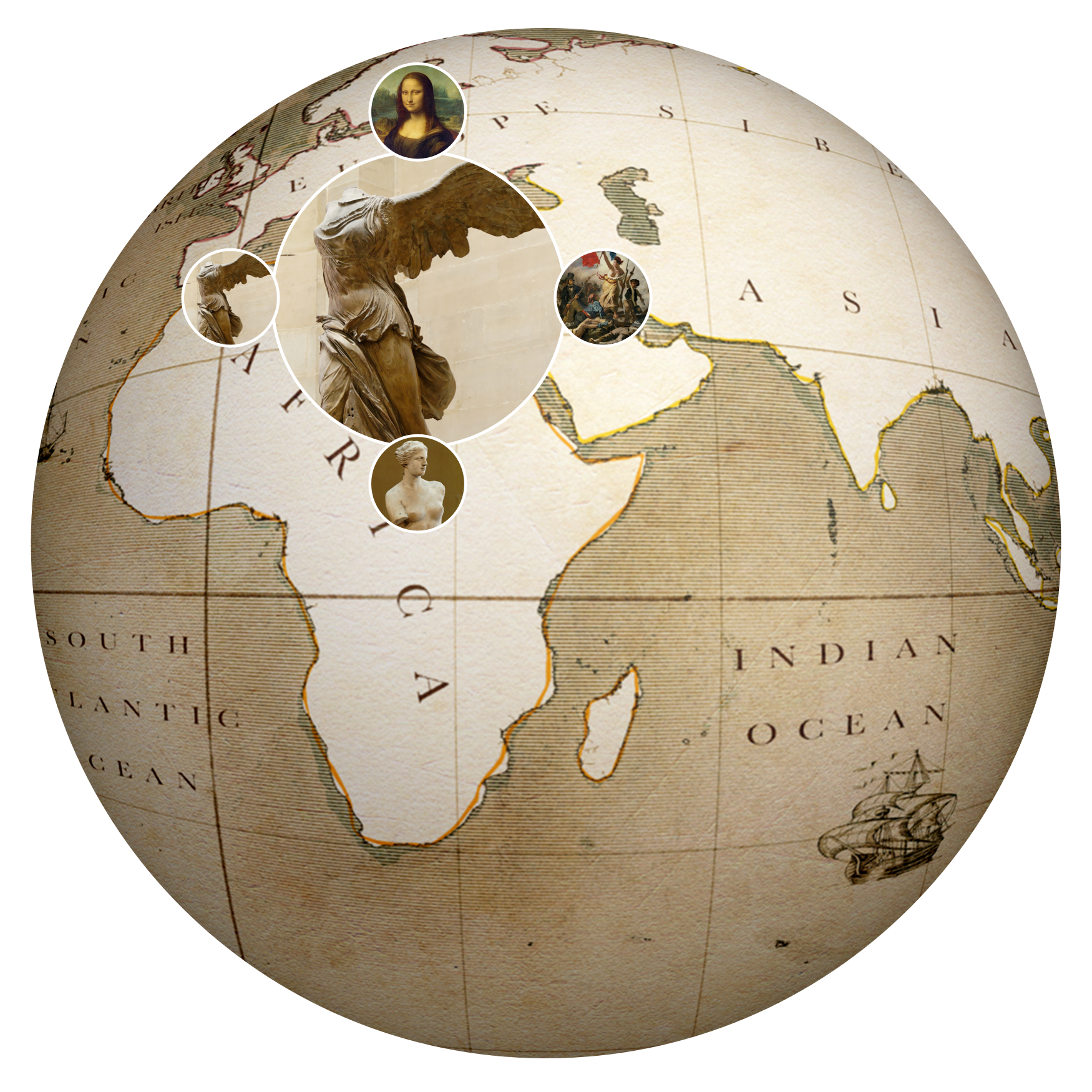 The external monitor followed along with the actions on the sphere, first displaying the presenter's museum selection, and then their selected work of art.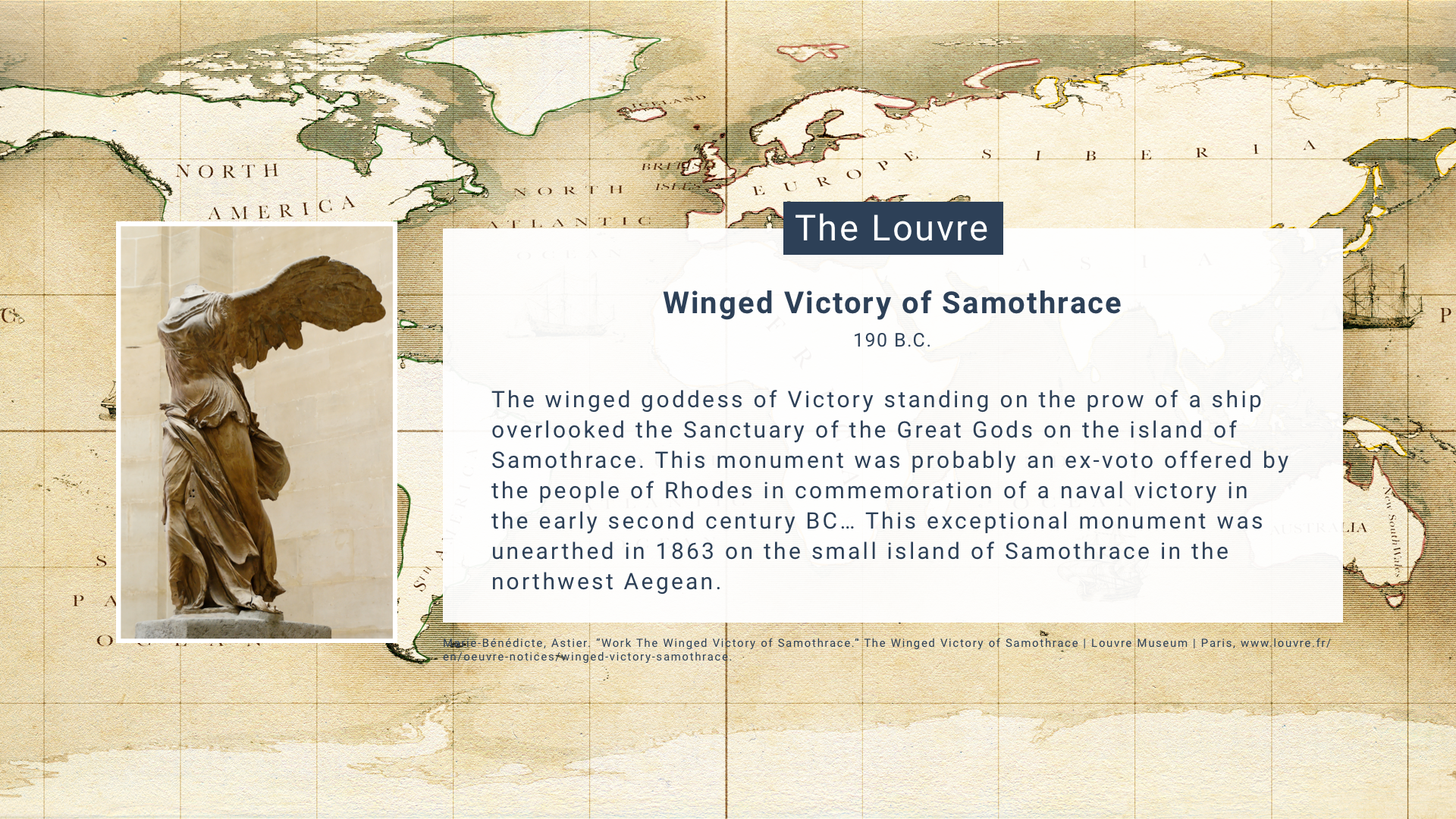 One particular challenge of this project was sourcing diverse works of art from a variety of museums. The artwork included in this project needed to be part of the public domain for legal purposes, which limited our scope of art of highlight. We wanted to avoid defaulting to Euro-centric art, which was the most readily available, and sought to include art by makers from a variety of backgrounds.
Another challenge was that the primary interface for the activation was a sphere. While the Pufferfish software molds the background and design assets to the sphere itself, it was exciting to take such a unique interface shape into consideration when creating our assets. We decided to keep the sphere itself relatively free of text and save most of the reading content for the large external screen, both to emphasize the Pufferfish sphere as a tool, and to facilitate exposure to the content without guests having to most the sphere around to read.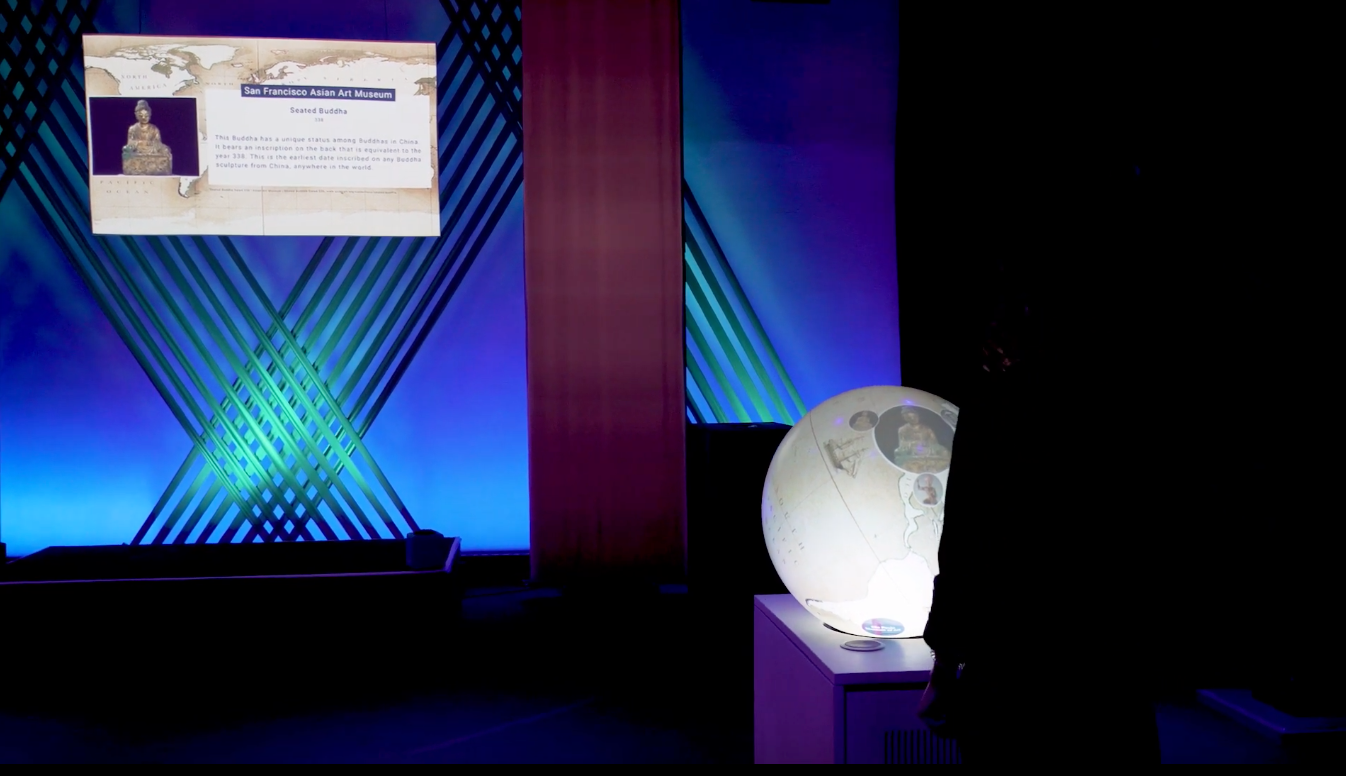 Our Pufferfish activation can be seen
here (starting at 0:15), along with Alford Media's other activations from the event.