My favorite side endeavors have always been text-heavy art projects. Last year I created a "life lessons" themed 100 day project. During my undergrad years at RIT, I experimented with interview-based editorial-style projects. I recently learned how to make digital zines with Figma from Miguel Cardona in a Design Week PDX workshop, so I decided to spend some quarantine time revisiting my past projects and reimagining them in this new format, my quaranzines.
Zine 1: Mindfulness & Empathy in Education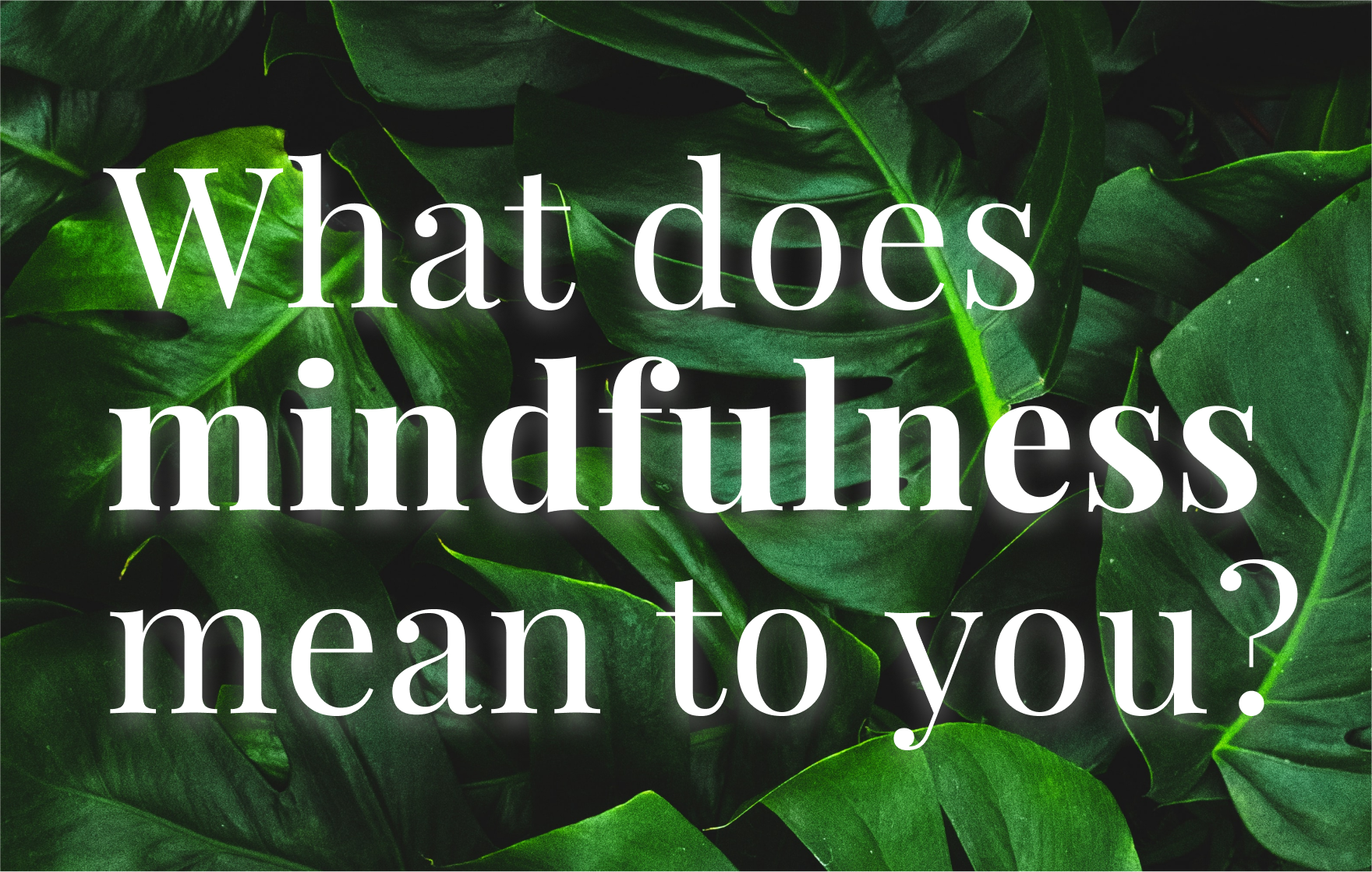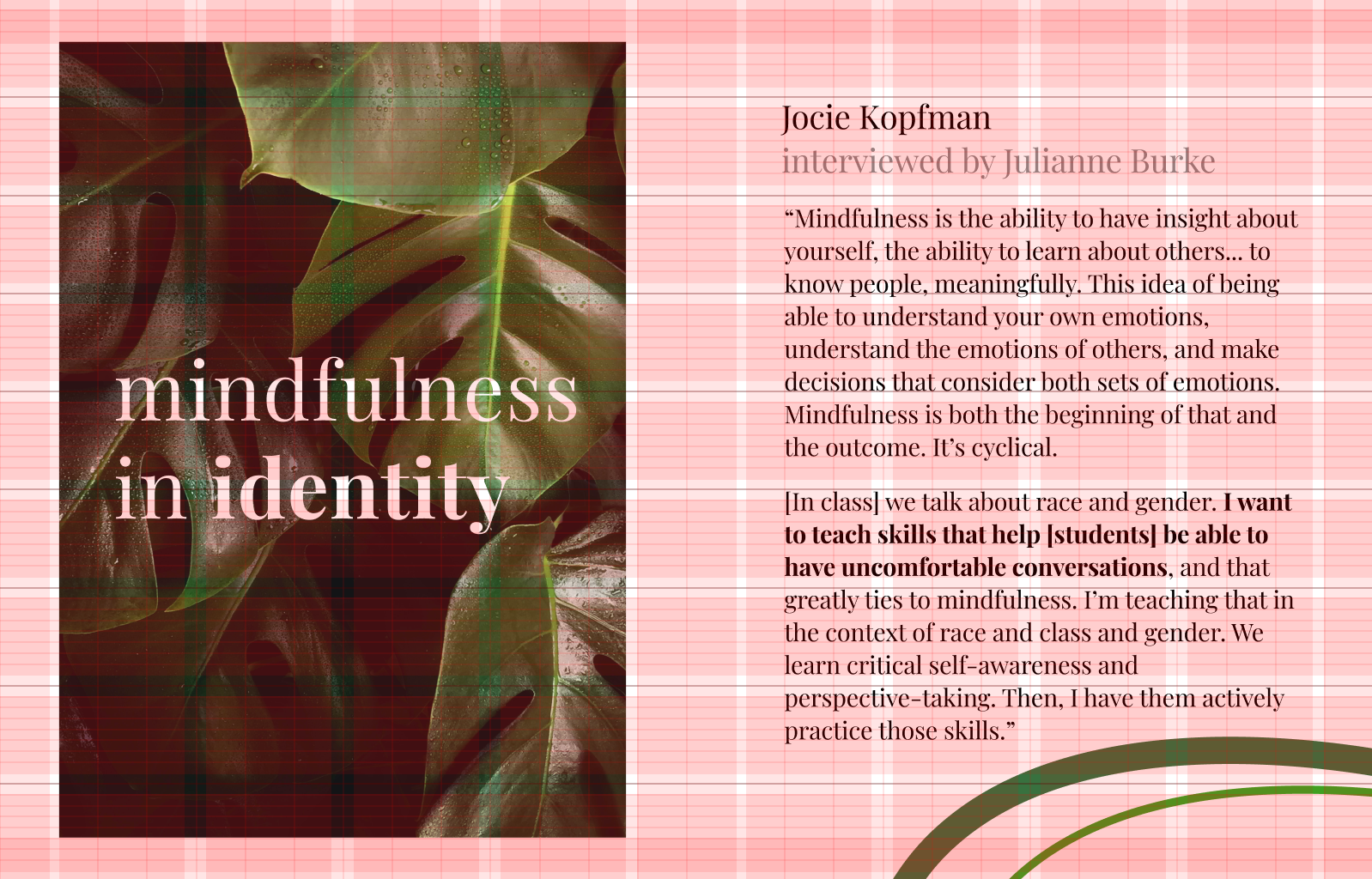 My first zine is a reimagining of a past research project.
During my senior year at RIT, I conducted this research for my Visual Culture Theory final presentation. 

I collaborated with educators at The Harley School in Rochester, NY to explore their emphasis on implementing mindfulness and empathy in their education practices.
I used Figma to design and layout the zine pages. I organized the page content with a grid system, and maintained a regular line height to ensure proper text spacing and readability. I also established a color design system based off a theme of images; in this case, I chose green plants to signify calmness, mindfulness, and connection to nature. I then used the shades of green found in these to add small graphic details like the stylized vines seen on this example page.
Zine 2: Becoming an Effective Mentor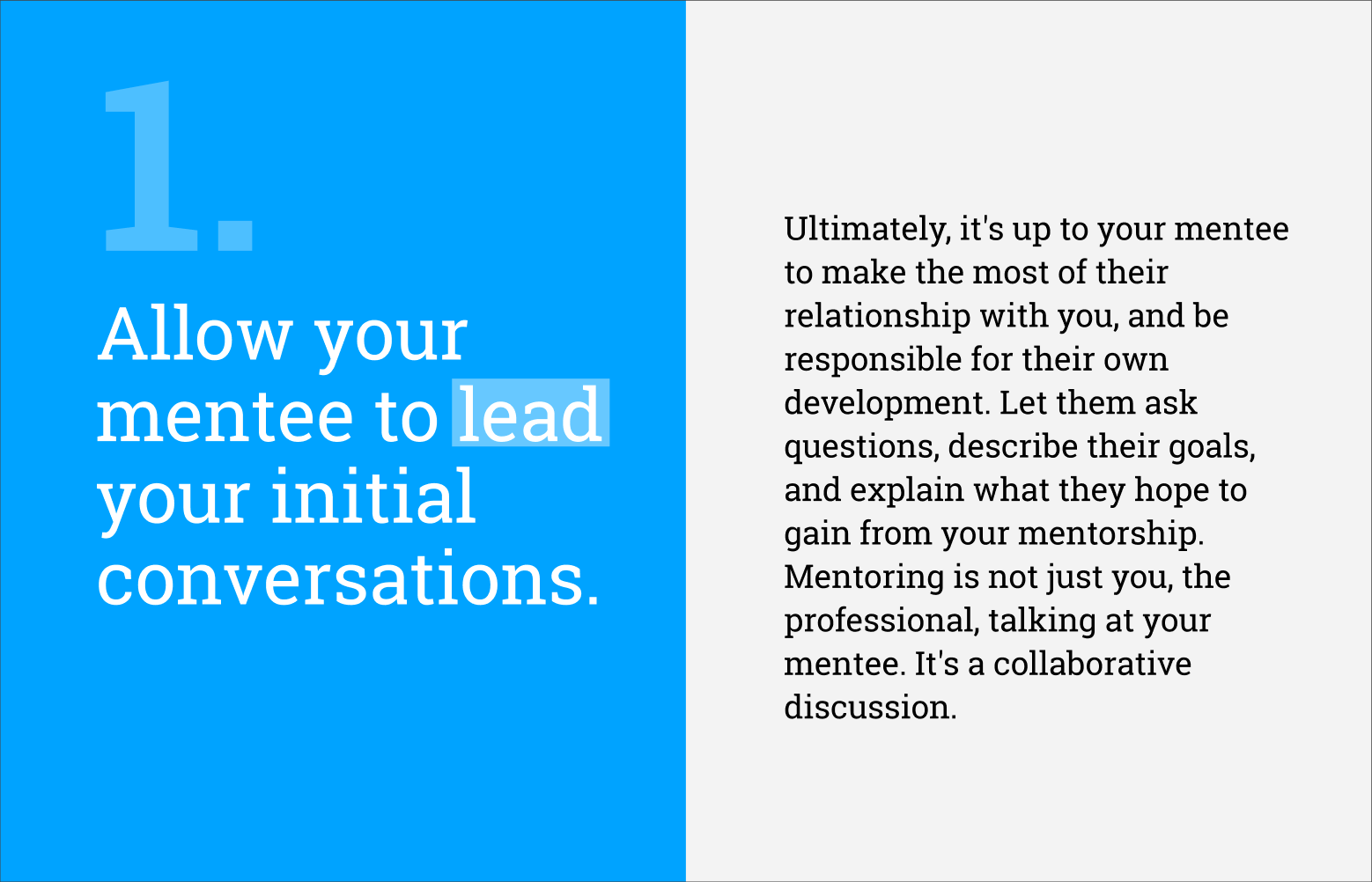 My second zine is a quick start guide to becoming an effective professional mentor.

For me, one of the most fulfilling aspects of being a professional designer is having the chance to mentor other designers. I've been a Built By Girls WAVE Advisor for over a year and a half, and just recently became mentor for Hexagon UX. I've also mentored for RIT's New Media Club, I've led 1:1 mentor sessions from the Twitter design community, and I conduct regular peer mentoring sessions. I'm extremely passionate about helping the next generation of designers grow by offering guidance from my own professional experience, and I grow as a professional by learning what today's design students are excited about. This zine outlines some key points that I've found useful in becoming a successful mentor.
Zine 3: Preparing to Meet with a Mentor
My third zine is a companion piece to my previous zine, this time from the mentee's perspective. In my time as a mentor I've noticed patterns in how my mentees arrive to our first meeting, so I created this guide of tips on things to keep in mind when meeting with a mentor for the first time, how to prepare, and how to make the most of the relationship.
Zine 4: A Guide to Pronouns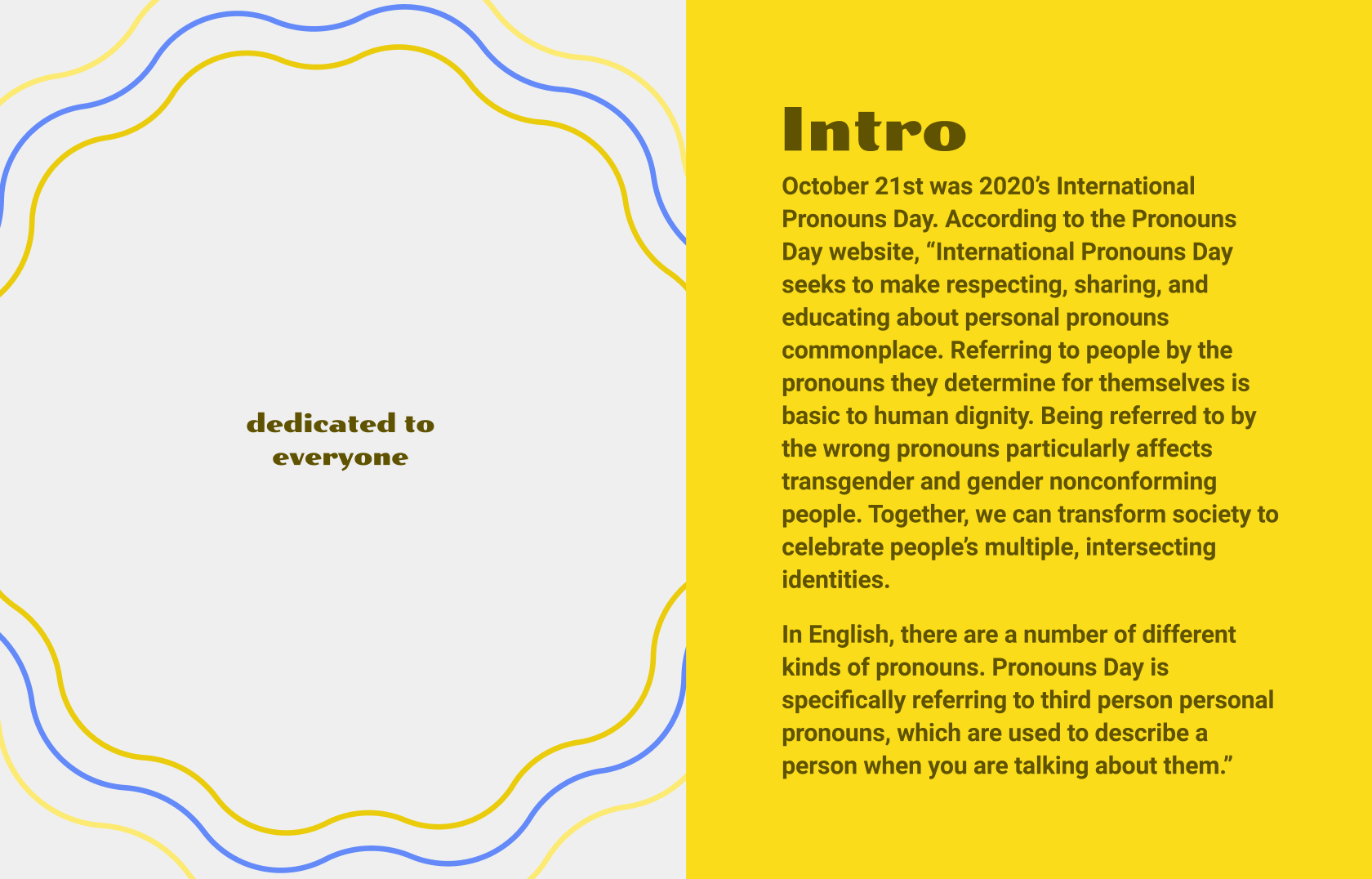 I created this zine for International Pronouns Day, which was recognized on October 21st and seeks to make respecting, sharing, and educating about personal pronouns commonplace.